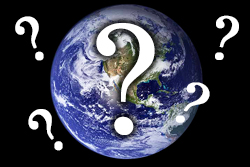 The Bible says that Heaven is INEXPRESSIBLE . Human words cannot paint an accurate picture of life in Paradise. Watch this video clip of Pastor Jeff in a recent sermon comparing the book "Heaven is for Real" and the Biblical Heaven!
[audio:http://www.truthrevolution.tv/show/TS-0229.mp3]No Flash Support? Use this Audio Player!

Download the MP3
COMMENT BELOW!
Audio Transcript
Dave: Jeff, Lots of people have asked you about the book, "Heaven is for Real". So what do you think?

Jeff: I think 2 Corinthians 12 tells us what Heaven is like.

Dave: It says "a man was caught up to paradise and heard inexpressible things, things that no one is permitted to tell."

Jeff: He says Heaven is INEXPRESSIBLE. He couldn't describe it if he wanted to!

Dave: Not only that, but the bible says no one is permitted to tell what Paradise is like

Jeff: Heaven is so epic and so amazing that the few people who have seen it aren't even permitted or able to tell what it is like

Dave: This might explain why Lazarus, who rose from the dead, didn't write a book.

Jeff: Plus the Apostle Paul was probably the one who had this experience and he only refers to himself in the third person. He doesn't want to brag about going to Heaven.

Dave: He doesn't say there are rainbow colored ponies, a blue Holy Spirit or people with wings, either

Jeff: No, he said NO ONE is allowed to tell you what it's like.
---