Let's replace those Sunday morning replays with NEW content that is energetic and engaging.

The Truth Revolution show is a  fast paced, entertainment-driven, Sunday morning show focused on the combination of Spirituality, science, logic, and faith.  Truth Revolution is where faith and reason meet. According to researchers, the vast majority of Americans, and therefore, your station's listeners (whether a secular or religious station), are interested in Spirituality.
FORMAT AND RECORDING INFO
Recorded live and provided to your station via .mp3 download three days ahead of time.
A 30-minute show.
Commercial breaks can be viewed on our programming clock. Content is streamed during the breaks if your station chooses to not interrupt.
BROADCASTING INFO
Custom endorsement for all markets
Pre-Emptions are no problem. No "make goods" necessary.
No affidavits from your station needed.
No cost to you.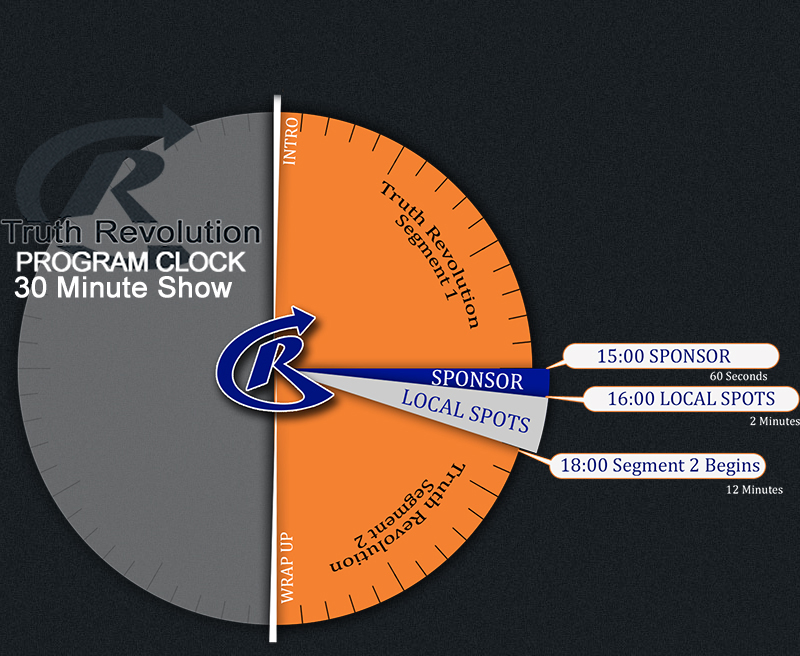 See what stations we are currently airing on, here.
Contact:
For syndication
CALL US DIRECTLY at 785-825-4488 and ask for Jeff Piepho.
Or email us at questions@truthrevolution.tv.