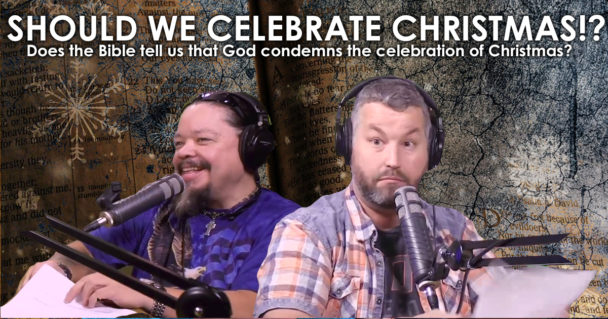 Topic Notes
Is it evil for Christians to celebrate Christmas?
Several Reasons:
the LORD condemns using pagan religious practices in His worship (Deut 12:29-31).
He's right. God doesn't want us to adopt the religious practices of the people around us.
But the reason is because the culture around them at the time did things that were detestable to God
BUNNY TRAIL: Black Friday!
the LORD condemns adding to or taking away from His commandments (Deut 12:32).
Celebrating Christmas isn't something we have added as a command. It's just another great day to worship God
the LORD hates religion that goes under green trees (I Kings 14:23; Isaiah 57:5; Jer 3:6).
It's not about the trees! It's about the things we do!
the LORD condemns the heathen use of decorated trees at a solstice (Jer 10:1-4).
Read the context: it's talking about making idols
The point is: Don't worship idols
the LORD condemns turning to the left or right from His commandments (Deut 5:32-33).
This verse says nothing about Christmas
the LORD commands us to separate from and not touch pagan religion (II Cor 6:14-18).
Christians set up the worship of Jesus on this day to hijack the holiday
Guess what? We won!
the LORD commands us to come out of Roman Catholicism and her sins (Rev 18:4).
Wha?
This verse is not about the Catholic Church!
the LORD told the apostles to teach us to observe only His commandments (Matt 28:20).
the LORD rejected David's worship for a small detail and killed Uzzah (II Sam 6:1-10).
Bible Contradiction
via Freedom from Religion
Was Noah's command to bring animals by twos or by sevens?
Genesis 7:15 vs. Genesis 7:2
Topics
---