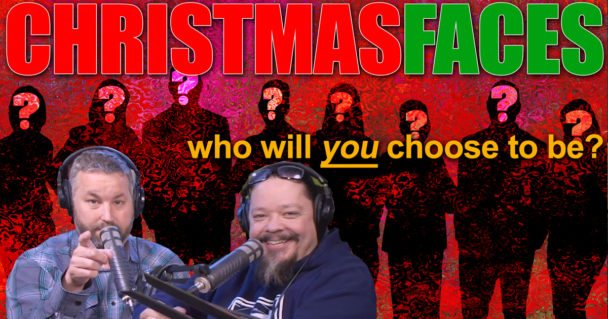 Topic Notes
MERRY CHRISTMAS!
Listen – O Come, O Come, Emmanuel 
Download MP3 at revo.church/christmas
Who will you be in your response to Jesus?
King Herod
Joseph (Jesus' earthly father)
The Knowledgeable Jewish People
The Magi
King Herod:
A major player in the Christmas story.
He was hostile to Jesus.
Matthew 2:2-3, 8 and 16
King Herod feigned genuine interest in worshiping Jesus, but secretly was hostile toward Him.
Herod was king via appointment from Rome.
He converted to Judaism and married a Jewish woman to bolster his claim as king.
Herod was trying to protect his throne by slaughtering the innocents.
But Herod wasn't ALL bad:
He gave away food to the starving, paying for it with his own gold.
He rebuilt the temple.
He was known as the greatest architect of Jewish cities.
Then again:
He murdered his brother-in-law.
had his wife strangled
killed two of his sons
On his deathbed, he commanded many Jewish elders to be executed when he died so there would be mourning when he died.
Joseph:
The earthly father of Jesus
He was an obedient servant of God
Matthew 2:13-14; 19-23
Every time he is told to move, he moves.
Joseph is a prime example of selflessness.
He moved to a foreign country to protect his family.
The Knowledgeable Jews:
Matthew 2:4-6
They are quoting a prophet. They KNEW where Jesus would be born!
They even knew the time frame of His birth, but they were apathetic and obstinate.
If what we are talking about is true, then those who KNOW the truth KNOW the consequences.
Apathetic people don't go to heaven. If we are apathetic about God, how can we expect Him to be any different toward us?
The Magi:
They responded with JOY. WORSHIP and GIVING!
Matthew 2:10-12
The Magi traveled for hundreds of miles
They risked their lives meeting with Herod
They brought many gifts
They were in total awe of Jesus!
Bible Contradiction
Is the law of Moses useful?
2 Timothy 3:16 vs Hebrews 7:18
Topics
---