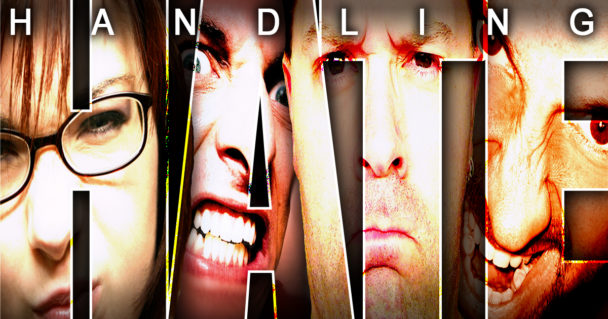 Topic Notes
The story of Marcus, Class Clown
How do you handle your enemies?
Matthew 5:43
Makes sense…
Good people should love their neighbors.
And of course you hate your enemy.
Jesus is quoting an earlier section of scripture:
Leviticus 19:18
How did Leviticus get twisted?
Baseball and Brains: a story of miscommunication
The Jews hated the Gentiles!!
So much that they instructed each other: "If you see a man drowning just leave him there if he's not a Jew. You just enjoy. "
Be satisfied that your enemy has gotten what he deserved.
That was the era they lived in.
Not much different than our lifetime.

We just disguise it better!!!
Half-truths are dangerous
Jesus changed things up:
Matthew 5:44
Jesus teaches we should love our enemy.
The first phrase "love neighbor, hate enemies" – truth mixed with lies to make it more palatable
What does Jesus mean to tell us today?
– Have affection for the guy who beats up your kid
– Be compassionate to the person who steals your car at gunpoint
– Forgive and kiss the person who is about to murder you
The story of George Wishart
The word for love is agape. Loving your enemy should involve some emotional attachment, but it must include action of some kind.
It is like a verb. You can feel it, but you have to do something about it.
1 Corinthians 13:4-7
Apply those to your enemy.
Be patient with those who hate you.
Be kind to your enemy.
Don't envy your enemy…
etc. (even protect your enemy!! trust your enemy???)
Matthew 5:44-45
Deuteronomy 22:6-7
Bible Contradiction
How many Beatitudes in the Sermon on the Mount?
Matthew 5 lists 9
Blessed are the poor in spirit,
for theirs is the kingdom of heaven.
Blessed are those who mourn,
for they will be comforted.
Blessed are the meek,
for they will inherit the earth.
Blessed are those who hunger and thirst for righteousness,
for they will be filled.
Blessed are the merciful,
for they will be shown mercy.
Blessed are the pure in heart,
for they will see God.
Blessed are the peacemakers,
for they will be called children of God.
Blessed are those who are persecuted because of righteousness,
for theirs is the kingdom of heaven.
Blessed are you when people insult you, persecute you
and falsely say all kinds of evil against you because of me
Luke 6 lists 4
Blessed are you who are poor,
for yours is the kingdom of God.
Blessed are you who hunger now,
for you will be satisfied.
Blessed are you who weep now,
for you will laugh.
Blessed are you when people hate you,
when they exclude you and insult you
and reject your name as evil,
because of the Son of Man.
---