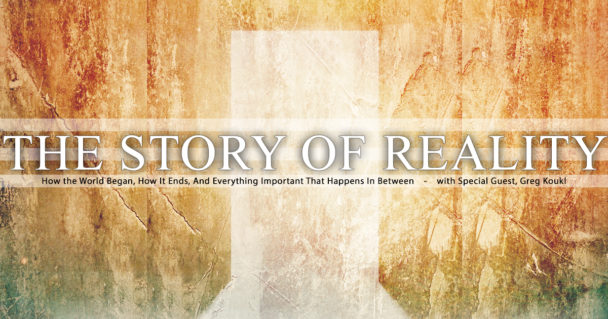 Topic Notes
How the World Began, How it Ends and Everything Important In-between
Everyone has sinned. That's reality!
Introducing Greg Koukl and his new book, The Story of Reality
What is this book about?
The Christian view of reality is the best explanation for the way things are
This doesn't mean there won't be questions
The story isn't new, but many Christians have never seen the entire big picture.
The book lays out the Bible in a simple way.
The book is a good read for knowledgeable people and those who are new.
The Christian story has five elements:
God
Man
Jesus
The Cross
The Resurrection
Christianity is the only religion where God saves man… others have man saving himself.
Many say that all world-veiws are valid, but they can't all be right because they compete and contradict each other.
Bible Contradiction
via BibViz.com
Who will be saved?
Romans 10:13 vs Matthew:7:21 and Jeremiah 14:12
Links
Buy: The Story of Reality by Greg Koukl
at theStoryOfReality.com
or at Amazon.com
---