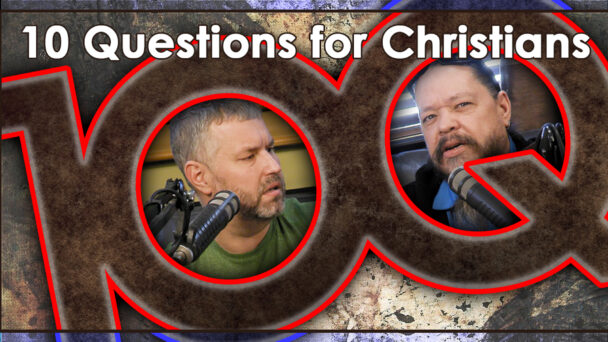 Topic Notes
This show originally aired on March 7, 2021
When did you become a Christian?
What convinced you that the Bible is true?
Were you raised by Christians?
On a scale of one to ten, how much did that contribute to your beliefs?
Is it possible for someone to have a relationship with God when they don't?

Every spirit that comes from God acknowledges that Jesus is God.
The Gospels and Epistles are written by people who personally knew Jesus.

How do you know that your denomination is the right one among the tens of millions?

an overwhelmingly large number of denominations believe in the same essentials.
Our denomination is a correct denomination; not THE correct denomination
Just because there are different denominations doesn't mean they are all wrong.

What's up with all the different books that are IN or OUT of the Bible?

the 66 books in the Bible are accepted by ALL Christian denomination.
The early Church Fathers didn't include the Apocrypha as scripture.
The Jews didn't include the Apocrypha in their scripture.
How then, do we know what's canon?

Is the creation story literal or not?

How do you know when the Bible is being literal?
The Bible has many different genres of writing: History, Poetry, Biographical, Theology, etc.

What are the three best proofs that the Bible is correct?

Prophesy
Statistics
Jesus

Are you open to the possibility that you might be wrong?

If you are truly seeking the truth, then your mind is open to the truth. This is how we find Jesus.
---