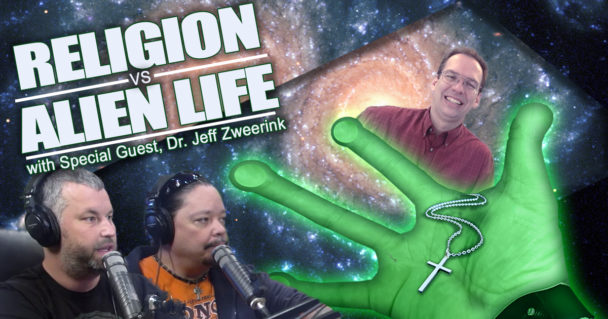 Topic Notes
Is it possible we could find life out there?
When you think of "alien life" what are you imagining?
Does God's creation extend beyond a single planet?
Would they believe in the same gods as humans do?
How could the creator of the universe deny the inhabitants of those worlds a chance to redeem their sins?
Does that mean God incarnated Jesus in those worlds contrary to Bible teachings that say redemption in Christ is a unique event for humans?
Overall, how might the discovery of other life impact Christianity?
Bible Contradiction
via infidels.org
Genesis 1:24-27 Animals were created before man was created.
Genesis 2:7, 19 Man was created before animals were created.
Links
Meet : Jeff Zweerink
Discover : Reasons to Believe
Purchase : Who's Afraid of the Multiverse? via Reasons.org and Amazon.com
More : from Jeff Zweerink at Reasons.org
---