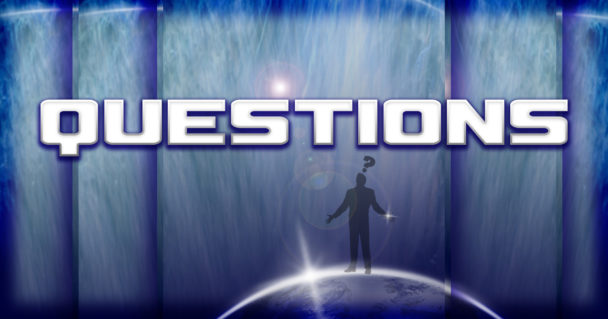 Topic Notes
Jeff and Dave: Trolling the trolls?
Introducing the article "Ten Questions Biblical Literalists Cannot Honestly Answer"
Question 1: Can you make a moral judgment against rape or slavery using only scripture?
You can absolutely find these sorts principals in the Bible.
God gave us His word in timeless form. It is not bound by time.
People will twist the scripture to their own ends.
See Matthew 22:36-40
Matthew 7:12 – The Golden Rule explained
Legal matters and fines – what's the difference between then and now?
Question 2: Would you sacrifice your child if God asked you to?
The view of this changes when you understand WHO God is
God never allowed Abraham to follow through with the command to kill his son
The request for Abraham to kill his only son was a foreshadowing of the sacrifice of Jesus
Question 3: Is it acceptable to cherry pick the Bible and follow parts that you believe in?
There is a difference between Old Covenant Law and New Covenant Obedience
Laws in the Old Testament were meant to show us how unrighteous we are
Look to the New Testament to understand what the principal is today.

Question 4: How did animal X get from point Y to point Z after the great flood?

This question assumes a GLOBAL flood
We posit that this was a regional flood that covered the entire KNOWN world, not the entire Earth

Question 5: How did carnivorous dinosaurs supposedly eat plants before the biblical fall of man, when their teeth and digestive systems were not equipped to process a vegetarian diet?

Bible Contradiction

A Triple-shot Contradiction via Freedom from Religion Foundation

How old whas Ahaziah?
2 Kings 8:26 vs 2 Chronicles 22:2

Are we all sinners?
Romans 3:23 vs Job 1:1

Shall we obey the law?
1 Peter 2:13 vs Acts 5:29

---