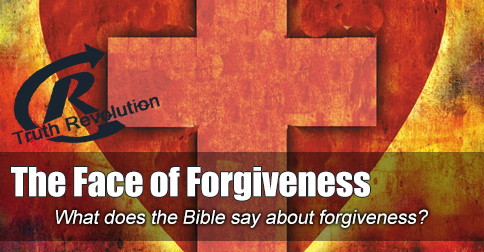 Forgiveness is a gift!
[audio:http://www.truthrevolution.tv/show/TS-0315.mp3]No Flash Support? Use this Audio Player!

Download the MP3
COMMENT BELOW!
Dave: One of our listeners asked, "I have sinned, then, more than anyone out there… what am I supposed to do???"

Jeff: Apostle Paul felt same way – he calls himself the worst of sinners (1 Timothy 1:15-17)

Dave: And reality is that sin brings death! Romans 6:19 says, "For the wages of sin is death, but the gift of God is eternal life in Christ Jesus our Lord."

Jeff: Here's the good news: READ GALATIANS 2:15 – 3:26. Here is my paraphrase. NONE OF US… seriously, NONE OF US can get to Heaven by following the rules or doing good things.

Dave: We've done evil, so "the rules" basically prove how messed up we are. But, we're vindicated by…

Jeff: …faith in Jesus Christ.

Dave: Seriously – when we trust that God's promise to save us is good enough…

Jeff: …and we stop trying to make it to Heaven ourselves THEN we are saved!

Dave: When we have faith and rely on Jesus to give us forgiveness, then we ARE forgiven!

Jeff: The law, the rules, and good deeds will NEVER fix our sin problem. And they don't have to – Jesus already fixed it.
---