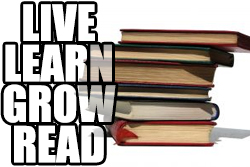 Study and learn the Word of God!
[audio:http://www.truthrevolution.tv/show/TS-0254.mp3]No Flash Support? Use this Audio Player!

Download the MP3
COMMENT BELOW!
Audio Transcript
Dave: Jeff, tell me one thing that bothers you about our radio show.

Jeff: The idea that we're the experts and everyone else isn't.

Dave: What do you mean? Certainly we've studied more than most…

Jeff: Absolutely. But, the word of God was never intended to be taught by one Pastor to all the "little folk."

Dave: 2 Timothy 3:16-17 says, "All Scripture is God-breathed and is useful for teaching, rebuking, correcting and training in righteousness, so that the servant of God may be thoroughly equipped for every good work."

Jeff: These are all interactive words: teaching… rebuking… correcting… training… YOU CAN'T DO THESE BY YOURSELF!!

Dave: And in 1 Corinthians 14:26-27 we see clearly that we ALL have some kind of insight to share with the each other!

Jeff: Yes! 1 Corinthians refers to us as A BODY. WE NEED EACH OTHER for teaching, rebuking, correcting.

Dave: YOU are a member of the body of Christ and YOU have something to give others here!!

Jeff: The big question is, are you participating in a Church community or not?
---