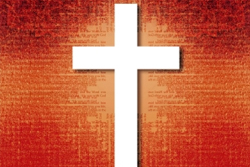 Following Jesus is a MOMENT & a MOVEMENT!
[audio:http://www.truthrevolution.tv/show/TS-0253.mp3]No Flash Support? Use this Audio Player!

Download the MP3
COMMENT BELOW!
Audio Transcript
Dave: Question: Is someone saved the moment they believe in Jesus, or salvation something that is worked out through our whole lives?

Jeff: Salvation is a moment and a movement… You get saved… but it transforms you… day to day to day for the rest of your life!

Dave: It's interesting that in the Bible, Christianity is defined as BELIEVING in JESUS. But also, as "finishing the race!"

Jeff: Yes, and Christianity is described as running the race to WIN in 1 Corinthians 9.

Dave: And it's described as following Jesus in Luke 14:27! That doesn't sound like a one time decision.

Jeff: It's also about walking the walk in 1 John 2:6. You see, Christianity is not just starting a race, IT IS RUNNING THE RACE TO WIN!

Dave: There is absolutely a moment – once you weren't saved, but now you are. A decision to believe in Jesus, and obey him.

Jeff: But that's not all. Salvation is a moment AND a movement.

Dave: Just like you technically become parents the moment your child is born. But, that's not where being a parent stops, that's where it begins.
---