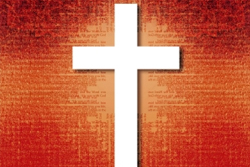 Do you have a hard time getting motivated enough to go to church? You're likely missing something!
[audio:http://www.truthrevolution.tv/show/TS-0194.mp3]
No Flash Support? Use this Audio Player!

Download the MP3
COMMENT BELOW!
Audio Transcript
Dave: We don't have to go to Church every week.

Jeff: Well, there's no rule in the Bible!

Dave: But, that could be deceiving. 1 Corinthians 16:1-2 indicates that weekly attendance was normal and expected!

Jeff: Right. In the same way, the Bible never tells us to breathe… it kind of takes that for granted!

Dave: Yes! The Bible takes for granted that you'll gather regularly. Verses like Hebrews 10:25 and many others show that!

Jeff: And consider this one thing… Satan does not want you in Church.

Dave: He actively works against you – like a lion stalking his prey (1 Peter 5:8) he is trying to find any way to keep you from Church.

Jeff: So, whether it's because you could do something great for someone else at Church that week, or because the sermon was meant for you, or a song would hit you, or you're just trying to build faithfulness…

Dave: …you can bet the weeks you missed Church, are the weeks that would've been the most significant to your soul.

Jeff: Church… every. single. week. The Devil doesn't want you to do it!
---