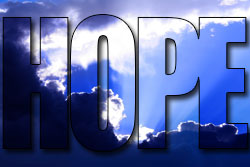 For those who are seeking the best way to share your faith, we give you H.O.P.E.!
[audio:http://www.truthrevolution.tv/show/TS-0128.mp3]
Download the MP3
COMMENT BELOW!
Audio Transcript:
Dave: For someone getting into Apologetics, what advice would you give them?

Jeff: Answering people's questions is great! There are four BIG
TRUTHS that you should probably hold onto.

Dave: We use the acronym "HOPE" H.O.P.E., because we want to offer people
hope!

Jeff: The "H" stands for Heart problem. Most people's reason to reject God comes
down to an emotional problem with God or the Church. Remember, we help
them intellectually with gentleness and respect, so don't hurt their heart.

Dave: The "O" stands for Opinion. As in "your opinion doesn't count". One of the
worst things we can do is give foolish answers or incorrect facts. Don't rely on
your opinion.

Jeff: Right next to that idea – the "P" in HOPE stands for Prepare. We must
prepare well by reading and studying – a lot. We have to know the truth, and it
takes effort

Dave; Finally, the "E" stands for Earnestly Pray. Without God's help, nobody sees
the light. Pray for yourself, and for your friend – EARNESTLY!

Jeff: Now, go spread some H.O.P.E.!
---